---
Description
Before you start writing a proposal, be sure to insist on having your business development team prepare a capture plan. This supports a Bid/No-Bid decision, a bid validation check once the RFP is released, and helps produce a focused response in a shorter timeframe.
This template serves as the basis for your proposal directive as well as the source for a significant percentage of the proposal's content. Imagine: when you insist on a properly written capture plan, half the proposal will be written for you before you even start!  
Assignments
Capture Cover


Enables the Capture Manager to introduce the program.

Customer Interaction


The critical path to exemplar capture is inculcated in the touch points with the customer to understand, brand, and communicate value.

Key Observations


Defined win themes by section are provided.

Program Background


Shares the backstory of the program.

Program Overview


Provides program pursuit fundamentals.

Program Points of Contact


POCs for the program are captured.

Relevant Experience


Shares the past experiences believed best suited for expressing your capability.

Table of Contents


Links to each section is provided.

Theme Formulation


Hopes, Fears, Biases, Success Criteria, and Critical Issues are formulated in order to complete capture due diligence.

Win Strategy Development


Shares capture information that sets your approach a part from the competition.
Documents
Federal Capture Plan


A Capture Plan functions as the intelligence gathering repository needed to craft a proposal response that will resonate with the customer. It is based on tried and true business development practices and helps you construct your proposal by providing relevant instructions, guidance, and, information to proposal writers so they can write from the customers perspective. 
---
What's New
Continuously collaborate, iterate and refine your capture plan until the RFP is released. Integrate validated win themes and important content items with your proposal templates to ensure differentiation is accurately reflected in your bid. Every shop has a different process or way of doing business development. With this TurboWriter Template you can modify at the project/opportunity level to make it work for you and your organization.  
---
About Developer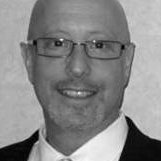 Mr. Wieder is an accomplished GovCon business leader with over 25 years of new business development, management, strategy, product development, service delivery and operational experience in the Public Sector. Well versed in all aspects required to run an organization: strategic planning, operations, finance, administration, contracting, human resources, sales and client services. Cutting edge IT executive with an entrepreneurial spirit, strong business acumen and record of success in delivering solutions to operations, cost management and risk reduction issues. Results oriented leader with C-level business experience and heavy emphases on growth coupled with a strong technical capture background. Capable in all facets of building, growing, and running a business in the competitive Federal Government integrator market space. Experienced executive specializing in corporate development and strategic planning.